It should be unlawful to penalize adults engaged in consensual sexual activities. It is no one's business what type of sex is occurring behind closed doors. Sometimes I still can't believe it took so long for sodomy laws in the US to be overturned (Lawrence vs Texas, 2003). Like the United States, Australia had its own sodomy laws (overturned in 1990) which saw more than 260 men convicted in the 95 years the law existed. Efforts are underway in Queensland to expunge those convictions.
Queensland men charged and convicted under historic laws which made consensual homosexual acts illegal are one step closer to having their records expunged – but it is unlikely to occur before the next election.

Victoria and New South Wales have both moved to pardon men caught under the laws, which in Queensland were not repealed until 1990, after the Goss Labor government took power.

After originally declaring to Fairfax Media it was not a priority for the Queensland government last month, Attorney-General Jarrod Bleijie "clarified" the government's position and sought to meet with the president of the Brisbane Pride Festival, board member of the Queensland AIDS Council and Queensland University of Technology senior law lecturer, Peter Black.

Dr Black met with Mr Bleijie and Brisbane Central MP Robert Cavallucci on Thursday afternoon.

"It was very positive, it was very productive," Dr Black said.

"The Attorney-General certainly seemed open to the proposal to expunge historic criminal convictions for sexual activity between males, so that was pleasing.

"His questions focussed more on the practicalities or technicalities of any such scheme, rather than the merits of whether it was the right thing to do or not, so I saw that as a very positive sign."

Mr Bleijie agreed.

"It was a productive meeting and I understand the LGBTI Legal Service is releasing a discussion paper on this issue in the near future. I look forward to hearing what comes out of the consultation," he said.

More than 460 men had been convicted over the 95 years the law existed. Many are believed to have passed on. But Dr Black said expunging those convictions would have a healing affect on the community as a whole.
* * * *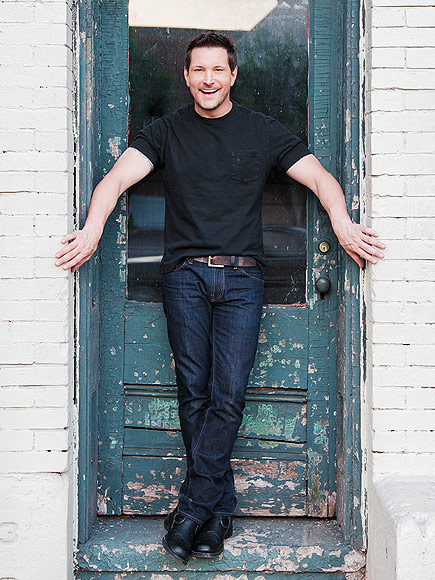 The country star opens up about his past, present and future in an interview with Entertainment Tonight's Nischelle Turner that rivals ABC's country soap Nashville with its real-life drama. Herndon discussed everything from his former drug use, his failed marriages and his current relationship.

"I have an awesome relationship that I've been in for a good number of years," Herndon tells ET in a new sit-down airing Thursday. "[I] love him very much and he loves me."

Married twice before, Herndon reveals that both of his ex-wives were "absolutely" aware of his sexuality.

"I had a lot of people around me that I trusted at a time and I was like,'Hey, you know this about me but the world doesn't. So I'm gonna need to call on your services for a little while,'" he confessed. "It was unfortunate that I had to do that, but I felt that's what I had to do to have my career. Standing on some pretty solid legs today, so I get to tell my truth today."

The news brings new meaning to the singer's latest album, Lies I Told Myself, which was released in 2013. Today, Herndon reveals that the biggest lie he told himself is "that I couldn't be gay in country music."
Congrats on coming out Mr. Herndon. I hope you don't face any backlash from those in the country music scene.
* * * *
I hope you don't face any backlash either Mr. Gilman. Congratulations on coming out of the closet.
* * * *
The first time 17-year old Jorge walked through the Mutter Museum, filled with preserved jars of fetuses, hearts, and lungs, he literally lost his appetite.

"I couldn't eat for days," he says. "My mom would cook all this food and I just couldn't eat it!"

That's changed quite a bit: now, the El Centro High School student is a regular intern at the Mutter, a division of the College of Physicians of Philadelphia, where he recently cleaned the bottles, jars, and containers of human body parts as part of one of his assignments. But that's not all: He's created a Spanish version of a Mutter Museum brochure that narrates the collection's gardens and was able to tour a botany collection at the Barnes that contained specimens from as far as South Asia.

"They have helped me a lot," he says. "I'm learning new things. They are helping me with math; I used to hate math, but I'm working on it. I'm also getting a sense of what to do for college."

Jorge is part of the College's recently conceived Out4STEM program, which aims to train, educate, and provide peer-support networks for Philadelphia LGBTQ youth with a science and technology twist. Students are able to get academic support, career advice, and mentoring in a safe, inclusive, and, let's just face it, cool environment: the Mutter Museum.

The idea started after the College received funding to run a Hip to Know program several years ago to normalize the process for STI testing, which was an extremely important project according to Dr. Jacqui Bowman, director of the Center for Education and Public Initiatives at the College, because of the alarmingly high rates of STI infections in Philadelphia teenagers.

"It became extremely obvious that the LGBT youth population as a subset were the most vulnerable," she says. "There was such a need. There were kids in school who were bullied and missing classroom time, and we wanted to provide mentoring, tutoring, and inspiration to these students."

Nina Bilynsky, an advisor at El Centro High School, has been a huge advocate and supporter of the program. She suggests that the type of work the Out4STEM students do is authentic and has real impact.

"The organization has taken our school's required internship program to the next level," she says. "It provides a whole other piece that enhances the experience for our students."
* * * *