We're definitely at a point where the public perception of comic book characters has shifted. For years, people looked down on comic books, thinking them for kids, and mocking or ridiculing adults who enjoy them. That's changed with the success of comic book movies like the Dark Knight Rises, Iron Man, and Avengers (I'd like to point out that even if comic books were "for kids", that still wouldn't excuse shaming an adult for enjoying them; social rules that dictate what adults should or shouldn't enjoy annoy the piss out of me). That cultural shift has resulted in a growing interest in comic book properties on the part of Hollywood executives. Here's some juicy news about several of those properties:
---
Robin. Starfire. Raven. Changeling. Cyborg. Kid Flash. Wonder Girl. Under the pen of writer Marv Wolfman and artist George Perez, they were the New Teen Titans, one of DC Comics' most popular titles in the 80s. This era appears to be the source of inspiration for the in-development Titans series on TNT:
Announced back in September, not much has been officially confirmed about the pilot, which follows a group of young superheroes led by Dick Grayson aka Batman's sidekick Robin, who is fated to become Nightwing. Oscar winner Akiva Goldsman (A Beautiful Mind) penned the pilot with Marc Haimes, and Nerdist.com has reported that the titular team will also include Barbara Gordon, Hawk/Hank Hall and Dove/Dawn Granger, Raven/Rachel Roth and the alien princess Starfire.

Asked for a status report on the project, Reilly told TVLine at TNT's Upfronts luncheon, "Akiva's been very busy doing some other things," but it's his hope that "maybe this summer" they will lock casting and ramp up production.

After all, the small screen hardly has been lacking for comic books-based fare. So there is a concerted effort for TNT to take its time and make this series unique.

"I sat down with Akiva and said — and he ultimately agreed — that the [TV] landscape right now is well-serviced on the superhero front. So what space is this going to inhabit?" Reilly related. "And really what he wants to do is be very true" to the source material.
Written by Tom Kapinos ("Californication") and directed by Len Wiseman ("Underworld"), the pilot stars Tom Ellis ("Once Upon a Time," "Doctor Who") as the Lord of Hell who, bored and unhappy, resigns his throne and abandons his kingdom for Los Angeles. There, he gets his kicks helping the police punish criminals.
I hope he doesn't assist the cops in brutalizing racial minorities like many of them do in the real world.
Ellis is joined by Lauren German as Det. Chloe Dancer, Rachael Harris as Kim Martin, DB Woodside as Amenadiel, Lesley-Ann Brandt as Maze, Nicholas Gonzalez as Dan and Scarlett Estevez as Trixie.
Here's the trailer:
* * * *
Suicide Squad director David Ayer recently Tweeted an image of the cast of the upcoming movie, minus Jared Leto as the Joker and Viola Davis as Amanda Waller.
For those that aren't familiar with this DC property, the basic idea is that a government agency (Task Force X) offers freedom to supervillains in exchange for performing dangerous missions for them. Mark your calendars for August 5, 2016 for the release of Suicide Squad.
* * * *
Spinning out of Arrow and the Flash comes Legends of Tomorrow, set to debut on the CW as part of their fall 2015 mid-season lineup. Here's the synopsis for the 13-episode series:
When heroes alone are not enough… the world needs legends. Having seen the future, one he will desperately try to prevent from happening, time-traveling rogue Rip Hunter is tasked with assembling a disparate group of both heroes and villains to confront an unstoppable threat — one in which not only is the planet at stake, but all of time itself. Can this ragtag team defeat an immortal threat unlike anything they have ever known? DC'S LEGENDS OF TOMORROW stars Victor Garber ("The Flash," "Alias"); Brandon Routh ("Arrow," "Superman Returns"); Arthur Darvill ("Doctor Who"); Caity Lotz ("Arrow"); Ciarra Renee ("Pippin"); Franz Drameh ("Edge of Tomorrow"); with Dominic Purcell ("The Flash," "Prison Break"); and Wentworth Miller ("The Flash," "Prison Break"). Based on the characters from DC Comics, DC'S LEGENDS OF TOMORROW is from Bonanza Productions Inc. in association with Berlanti Productions and Warner Bros. Television, with executive producers Greg Berlanti ("Arrow," "The Flash," upcoming "Pan"), Marc Guggenheim ("Arrow," "Eli Stone," "Percy Jackson: Sea of Monsters"), Andrew Kreisberg ("Arrow," "The Flash," "Eli Stone," "Warehouse 13") and Sarah Schechter ("Arrow," "The Flash," upcoming "Pan").
And here's a first-look trailer (they haven't filmed the pilot episode yet):
Oh, and that immortal threat they'll be battling? This guy: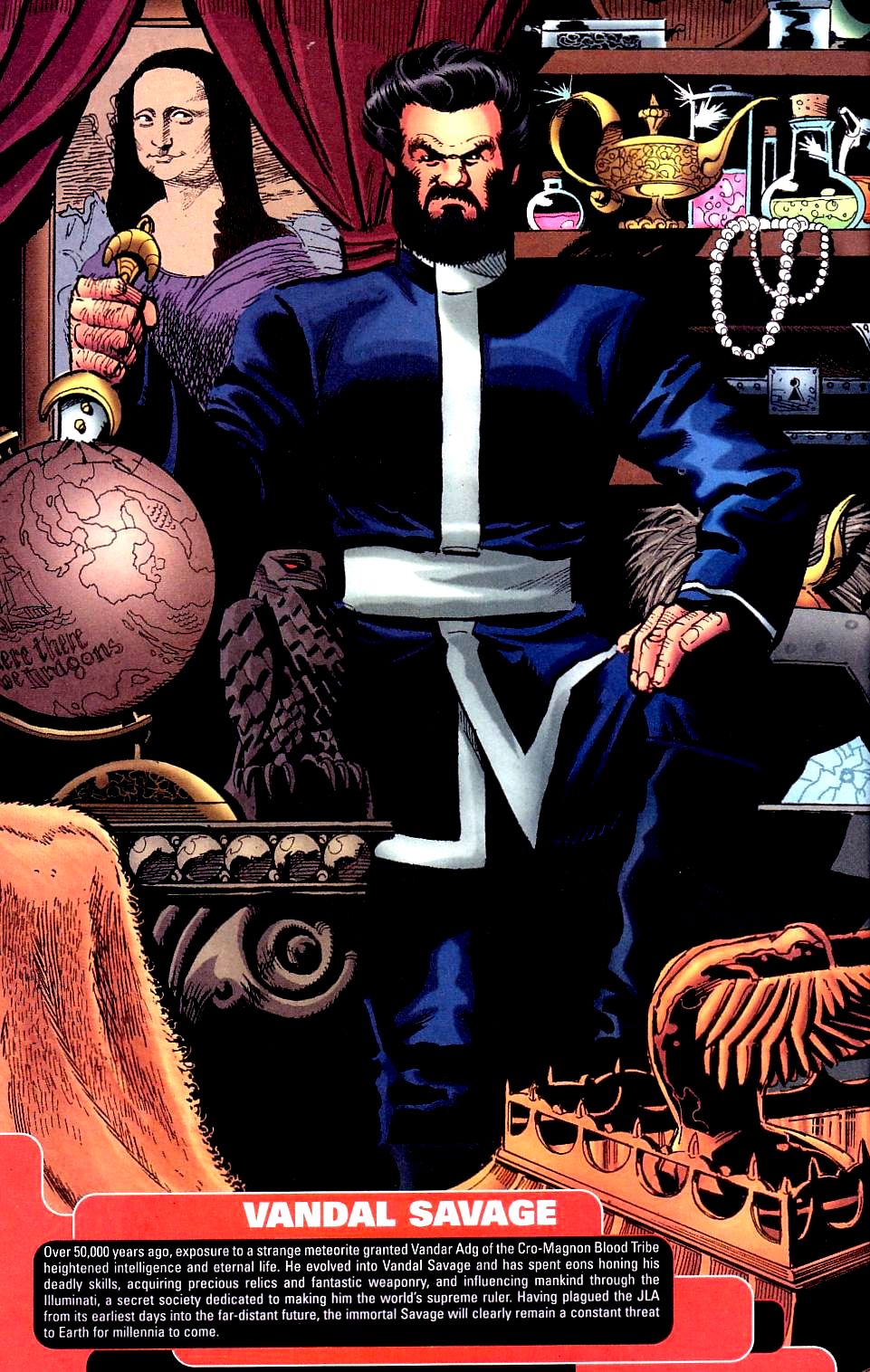 * * * *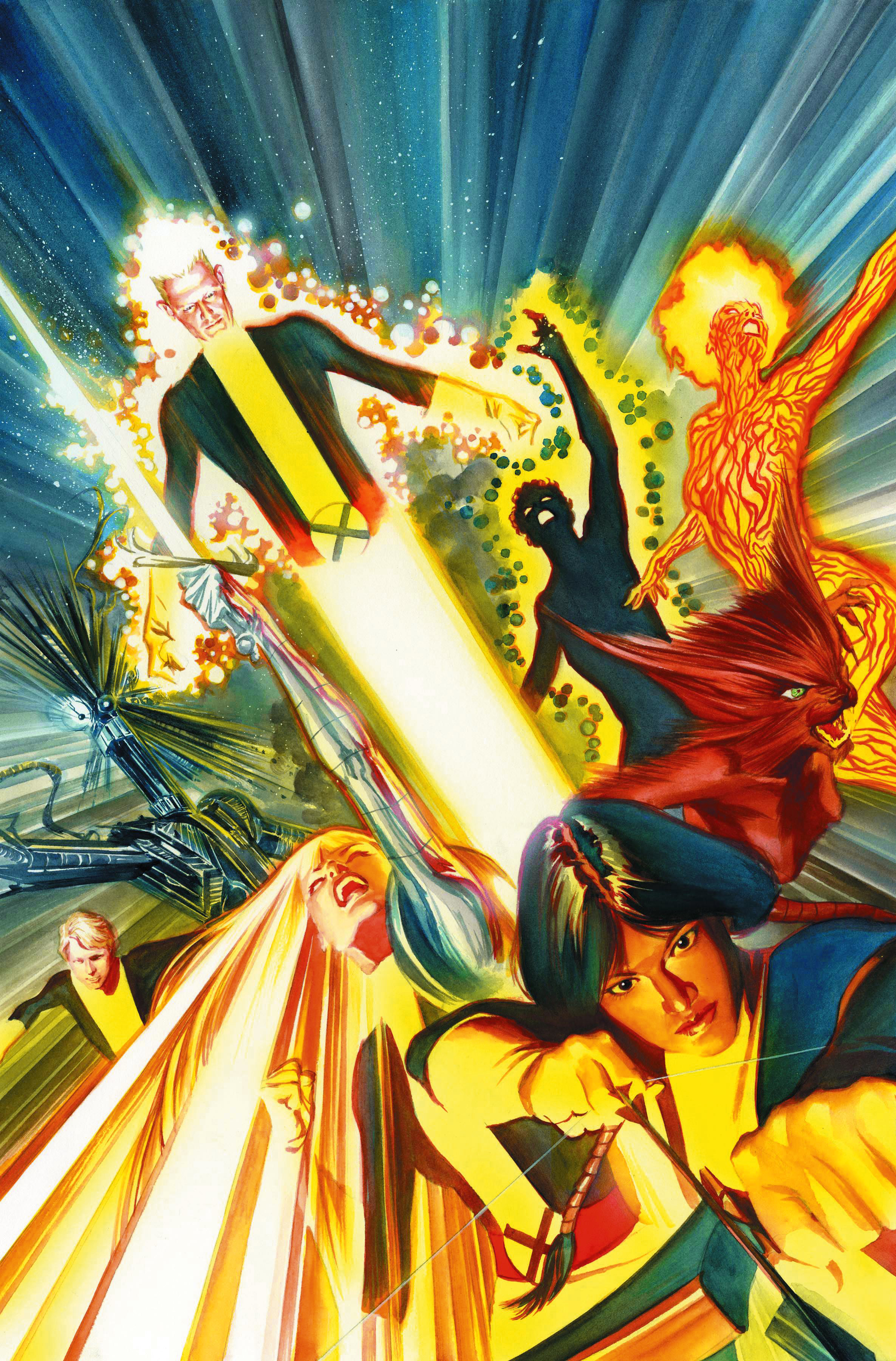 Over at Marvel, or to be more accurate, FOX Studios, we have confirmation of an X-Men spinoff movie, the New Mutants:
20th Century Fox's "X-Men" film franchise is expanding — Josh Boone is signed to direct and co-write "The New Mutants," sharing a title with the Marvel comic that first debuted in 1982.

"We're so excited to explore this new part of the X-Men universe, and so excited to do it with Josh, who is uniquely suited to tell this story about young characters," X-Men franchise veteran and "New Mutants" producer Simon Kinberg tells Deadline.

Boone, director of massive 2014 hit "The Fault in Our Stars," is set to co-write with Knate Gwaltney, who wrote upcoming thriller "Kidnap" (starring X-Men franchise vet Halle Berry) and worked on several "Jackass" productions. Kinberg will produce with Lauren Shuler Donner, who has worked on all of Fox's X-Men films.

"The New Mutants" looks to be a couple years away, as Boone has been linked to "The Vampire Chronicles" (based on the work of Anne Rice) and "The Stand" (an adaptation of the Stephen King novel). Deadline states he'd been targeted by Sony Pictures and Marvel Studios for the upcoming Spider-Man reboot, though he wasn't on the reported shortlist of choices that surfaced last week.

No details have yet been released as to which New Mutants the film will feature, though Deadline describes the film as starring "a new crop of mutant characters born with special powers." The original New Mutants team, introduced by Chris Claremont and Bob McLeodin 1982's "Marvel Graphic Novel" #4, consisted of Cannonball, Karma, Mirage (Dani Moonstar), Sunspot and Wolfsbane; new, teenaged students at Charles Xavier's School for Gifted Youngsters.
* * * *
Via Bleeding Cool, here's an extended trailer for Marvel Studios' Ant-Man, to be released on July 17:
* * * *
Last up is sad but predictable news. Following the release of the untitled Wolverine 3 in 2017, Hugh Jackman says he's done playing the iconic character:
Oddly enough, the actor who once starred in "The Boy from Oz" on Broadway dropped the news he won't be reprising his role as the Marvel superhero in future films after the 2017 movie during an appearance on "The Dr. Oz Show" Friday.

"This will be my last one," the 46-year-old actor said. "It is my last time, I just felt … It felt like it was the right time to do it. And, let's be honest, 17 years. I never thought in a million years it would last this long. I'm so grateful to the fans and for the opportunity of playing him, and I love it. I kind of have, in my head, what we're going to do in this last one, and it just feels like this is the perfect way to go out."

To date, Jackman has played Wolverine in all films constituting the "X-Men" franchise, including two movies that focused only on the titular character with a metal skeleton, razor-sharp claws and a healing factor. According to Entertainment Weekly, Jackman is expected to reprise his role first in "Apocalypse" and then in the third "Wolverine" flick, giving him a total of nine turns as the gruff Canadian since his 2000 debut.
I wonder how FOX Studios will handle this going forward. Given the popularity of Wolverine and the association of Jackman with the character, finding a replacement might be as difficult as replacing Heath Ledger as the Joker (we'll see how Jared Leto does).