Yesterday was International Women's Day (formerly International Working Women's Day). Celebrated since the early 1900's the day was created to observe the social, political, economic, and cultural achievements of women bc the bulk of human history has given short shrift to the achievements of women. Women have seen their ideas dismissed. Their skills, demeaned. Their hard work, stolen. On top of that, for too long, men's achievements were seen as the only works of value. Even now, in 2016, that is still a problem. Hence this day of observation. It's a day late, but here are 5 women whose accomplishments and skills are worth knowing:
The England-born Blackwell grew up in a household opposed to slavery, and her family eventually immigrated to the United States. As an adult, she advocated for women's rights and abolition. She purportedly turned to medicine after a close friend who was dying said her suffering might have been spared had her physician been female. Blackwell was admitted to Geneva Medical College where she went on to become the first woman to gain an M.D. degree from a US medical school. Although she established a practice in New York City, she had few patients and little opportunity for exchanging ideas with her peers. With the help of friends, Blackwell opened the New York Infirmary for Women and Children in the 1850s. The institution provided education and experience for women doctors and medical care for the poor. Blackwell passed away in 1910.
Pennsylvania native Rachel Carson had a lifelong love of nature. After graduating from the Pennsylvania College For Women in 1929, she studied at the Woods Hole Marine Biological Laboratory, and eventually earned her MA in zoology from Johns Hopkins University. Carson was a writer who wrote for the U.S. Bureau of Fisheries and eventually became Editor-In-Chief of all publications for the U.S. Fish and Wildlife Service. After retiring from government service, she devoted herself to writing, focusing on the harmful effects human activity can have on the environment. Following an extended battle with breast cancer, Rachel Carson died in 1964.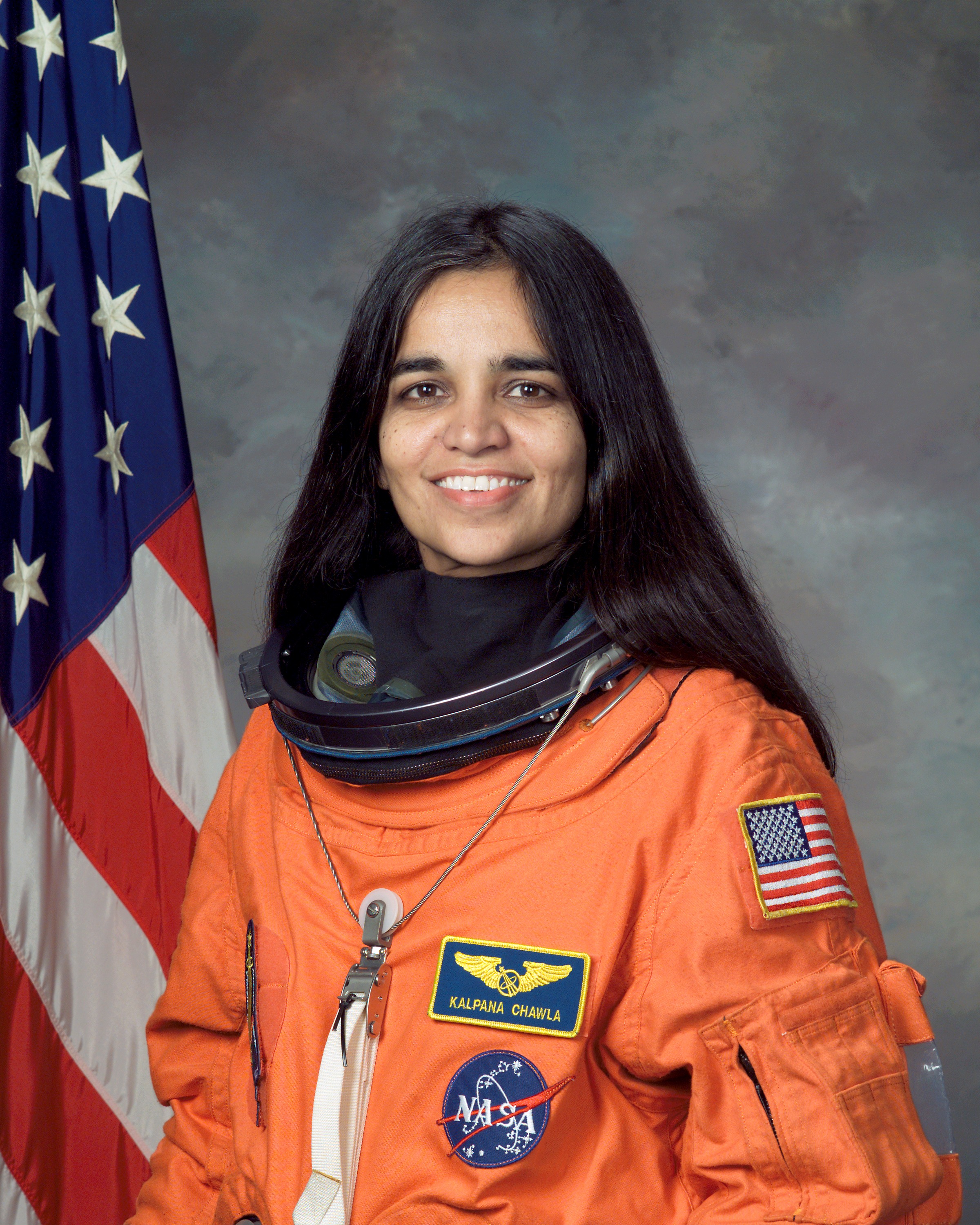 Kalpana Chawla, or K.C. as she often went by, was born in India in July 1961. She immigrated to the United States and became a naturalized citizen in the 1980s, but not before receiving her degree in aeronautical engineering from Punjab Engineering College. She later obtained her doctorate in aeronautical engineering and went to work on power-lift computational fluid dynamics for NASA. On her second trip to space aboard the space shuttle Columbia in 2003, she and the entire crew were killed as a result of damage to the thermal protection system of the shuttle's wing.
Shirley Ann Jackson is a woman of firsts:
first African-American woman to earn a Ph.D. from M.I.T.,
first black woman to receive a Ph.D. in theoretical solid state physics
first black woman to become president of a major research university (Rensselaer Polytechnic Institute in New York)
first black woman to be named president and then chairman of the board of the American Association for the Advancement of Science
first black woman to be elected to the National Academy of Engineering
first African-American and first woman to chair the U.S. Nuclear Regulatory Commission
As a child, Jackson had a natural talent for science-a talent that was nurtured by her parents and teachers. In 1964, she graduated as valedictorian from her class and was accepted into M.I.T. Although she was one of the few women (and even fewer black people) and faced discouragement from her professors regarding her chosen course of study (physics), Jackson earned her B.S. in 1968, and went on to earn her Ph.D in 1973. After completing several years of postdoctoral research at several facilities, she was hired by AT&T Bell Laboratories. She worked there for 15 years until 1991, when she left to teach at Rutgers University. After her time there, President Bill Clinton appointed her the chair of the U.S. Nuclear Regulatory Commission. In 2004, she became president of the American Association for the Advancement of Science and later became chairman for the board of the society.
Considered by many to be the most important female scientist of the 20th Century, Meitner was born in Vienna, Austria, the third of eight children of a Jewish family. After receiving her doctorate in physics, she worked with chemist Otto Hahn, and the two discovered the element protactinium in 1918. She later discovered the radiationless transfer known as the Auger Effect. Meitner continued her work until Germany annexed Austria in 1938, and she fled to Sweden. After years of secret meetings with Hahn, the pair provided the evidence for the process of nuclear fission. While she published the physical explanations for nuclear fission, her role in its discovery was downplayed for several decades. She died in Cambridge, England in 1968. In 1992, the heaviest known element in the universe-Meitnerium-was named in her honor.