It's time once again for some eclectic eats. Come with me as I highlight various dishes I've encountered in my virtual tours of the United States. What unconventional dishes will I like? What bizarre dishes get the thumbs down? Which dishes elicit an ambivalent shoulder shrug? Read on to find out!
I've never been to Phoenix, Arizona. Heck, I've never been further west than Las Cruces, New Mexico (my paternal grandfather lived there for some time and when my father was stationed in El Paso, Texas back in the mid-80s, we would make the drive over to see him from time to time). If I ever find myself in the 'Valley of the Sun', I'm going to have to make sure I stop off at Liberty Market for their Red Bean and Rice Burger:
Part coffee shop, part restaurant, and part community gathering place, Liberty Market is nearly always bustling with people. In the morning, it might be professional types stopping for a quick breakfast and a coffee, while lunchtime will find you sandwiched between a casual business meeting and family meal. In either case, it's charming.

And since the menu appeals to all the restaurant's many types of customers, it's diverse — including pizzas, salads, sandwiches, and more. A surprise favorite might be the Red Bean and Rice Burger; this vegetarian-friendly dish features a flavorful patty made of red beans and rice that's topped with Monterey Jack cheese — I like to add sliced avocado for a couple extra bucks. A toasted sesame bun makes a suitable base, while shredded lettuce and red onions round out the dish. The accompanying dip trio is also a treat, in particular the spicy aioli that's as good on the burger as it is on a chip.
Growing up, red beans and rice was a staple in our household. Such a relatively simple dish, but So. Damn. Good. Along with a few other foods (cornbread and spaghetti, among others; and no, not mixed together), red beans and rice long ago became one of my comfort foods. I'll never forget the first time I visited New Orleans. In my head, I have long associated red beans and rice with NOLA. When I found myself in the city for my first time, I was determined to have that dish. Unfortunately, the restaurant I chose (one in the French Quarter, though I cannot recall the name-this was back in '98 or '99) served a disappointing dish. Oh there were red beans. There was delicious sauce. There was a plate of rice. But oh, no no no. They had only one measly piece of sausage. I was quite disappointed. I prefer my red beans and rice to have ample sausage. There should be enough so that most bites of the dish contain rice, beans, and a piece of sausage. In the years since that first visit, I've been back to NOLA several times (in fact, when I first moved to Pensacola, I briefly dated a guy who lived in NOLA) and have since tried excellent red beans and rice. I say all of this to drive home the point that I really think I'm going to like this burger. Now, that might come as a surprise, since it is a vegetarian dish, and there won't be any meat. I can't lie, that is slightly disappointing, but I am more than intrigued enough to try this burger, and if there is enough flavor, I think I'd like it (plus monty jack cheese is scrumptious). Not sure about trying it with avocado though. Might pass on that.
Verdict: Yup. I'd definitely try this. I'm tempted to try making this at home!
****
Next up: Avocado Pudding.
I only like avocado in small doses (and hate pudding; although this isn't traditional pudding) so this dish starts off on shaky footing. But wait, there's more: this is a dessert dish.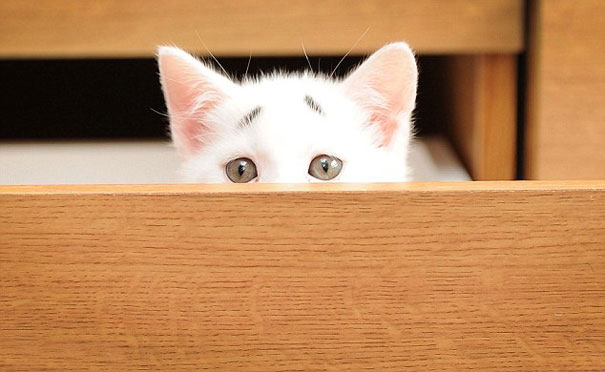 INGREDIENTS

wafer cookies, serving suggestion

DIRECTIONS

Cut the avocado in half and remove the pit. Scoop out the flesh, place in a medium bowl and mash with a fork or potato masher.

Split open vanilla bean pod and scrape seeds into the bowl. Add banana and honey. Continue mashing until smooth. Serve immediately with wafer cookies.
As I mentioned, I only care for avocado in small doses. This is a rather large dose. And even when I like it, it has to be a component of a dish, such as a spread on a sammich, or slices of avocado on a salad or topping on a taco. But like this? As a dish unto itself? And then to add bananas, which I *really* don't like? Taking this to another level by making it sweet shifts it from "uhhh, I really don't know about this" to "I really don't know about this + WTF?" And those wafers are not to my liking.
Verdict: I'd like to keep an open mind here, but Nope.
****
I've spoken before about my love of the 1985 board game inspired movie, Clue. I'll probably never be able to explain why I only find certain types of humor amusing, but I do have examples of the type I like, and Clue is one of them (as an example of humor I don't like, think of comedies starring Adam Sandler, Jim Carrey, Mike Myers, Jack Black, and others like them). So when I stumbled across the next eclectic eat, one particular line from Clue immediately sprung to mind.
I've made it almost 40 years on this planet without trying brains of any sort, and I have every intention of continuing my journey through life blissfully ignorant of what it's like to eat a brain.
However.
There is one brain I would try: Toronto, Canada-based artist Yolanda Gampp's Walking Dead-inspired red velvet cake brain.
Verdict: I anticipate needing a few moments to overcome my initial, visceral feelings of revulsion (bc it does kinda look like a brain), but I think this would be delightful. Because, y'know red velvet cake!
(h/t Laughing Squid)
****
I'm not a 'dress up and go to Halloween parties' kind of guy. Nor am I a 'carve up pumpkins and display in the yard' kind of guy. But I *am* a 'buy several pumpkins, divest them of their seeds, chop up the remainder to serve as dog treats, and bake the delicious pumpkin seeds' kind of guy. Years ago I threw away the pieces of pumpkin, but when I learned that they make delicious dog treats, I began saving them (sure enough, dogs love pumpkin…any gourd really, though if they are fed raw pumpkin, it needs to be fresh). With Halloween around the corner, that means lots of pumpkins will be available, and darnit, I have to remember to buy several of them on Nov. 1, since they'll be marked down. Anyways, with Halloween on the way, and this being fall, I'm sure most readers (at least in the U.S.) have seen pumpkin-spiced….everything. Here's another new dish:
It's autumn, the season for Halloween haunts and pumpkin-spiced everything. And at Chomp Eatery in Santa Monica, you can get a fried chicken sandwich, spiced with everyone's favorite gourd, held together with a donut.

Chomp owner Rolan Pongpuntara told the L.A. Times that she likes to "go all out" with seasonal items, and this sandwich is no exception. It consists of a cinnamon crumb doughnut bun courtesy of nearby DK's Donuts, and the fried chicken breast is complimented by arugula, tomato and provolone cheese. The pumpkin spice comes in with the dressing.

"We did a pumpkin spice aioli with cinnamon, fall spices, and we added a little kick," Pongpuntara explained.
I'm not a fan of sweet and savory dishes. I like chicken. I like waffles. But I don't like the idea of mixing them together. I'm strange like that. So right off the bat, this dish doesn't sound all that appealing to me. Plus there's that pumpkin spice aioli; which, y'know pumpkin. However! It's a dressing, rather than a main component of the dish, so I might not mind it so much (unless it's slathered on the sandwich). Plus the cinnamon crumb doughnut doesn't seem like it's that sweet.
Verdict: I'd try it (best case scenario: I go with a friend, and they buy it, and let me try a piece).
(via: LAist)
****
I'll just go ahead and give the verdict on the last entry now: I wouldn't try this. It looks visually appealing, but looks are deceptive in this case, bc while the following picture looks like an image of a pizza, it's not.
The Takeaway Marshmallow Pizza from Firebox (pictured above) looks just like a pizza. From an overview. Get up close to it though, and you'll see that it's flat. Put a piece of it in your mouth and you're going to taste something not remotely pizza-like:
Pizza might look cool, but frankly the bread to topping ratio is laughable, tomato sauce still counts as a vegetable and to add insult to injury they're right messy.

We'd take the smooth, melt-in-the mouth characteristics of a whopping great 'mallow over the stodgy grease of pizza any day. These scrumptious spheres come in four different 'flavours' and make for an innocuously interesting prezzie if you don't feel like scoffing one yourself.

Not only are you spoilt for choice, with four drool inducingly lifelike toppings to choose from, each of these fluffy nuggets arrives in an actual takeaway pizza box with the option of adding your own little personalised message on the inside lid. Smashing stuff.
I'm not a fan of marshmallows. They are too sweet for one thing. For another, that texture is just…odd. Every marshmallow I've had has this fine, powdery film on the outside of it, which is the first thing that hits the tongue. It's an instant "meh" for me. Then when you bite into it, it's mushy and sweet. Too mushy and way too sweet (and no, I don't like roasted marshmallows either). So, thanks but no thanks Firebox, but I'll stick with *real* pizza, which I find infinitely preferable to marshmallows, no matter what they look like.
For me, that makes two dishes that I'd try (and would more than likely enjoy), and three that range from no to HELL NO. How about you folks?