"Look. Up in the sky."
"It's a bird."
"No. It's a plane."
"No. It's…
Once she was one of the female leads on the FOX show Glee. Now, thanks to a recent deal with CBS, Melissa Benoist's career is looking up, up, and away (yes, I'm aware that I'm stretching said catchphrase darn near the breaking point…sue me), as the actress has been cast in the lead role for the Supergirl pilot:
Based on the characters from DC Comics, the project, from Warner Bros. TV and studio-based Berlanti Prods., centers on Kara Zor-El (Benoist). Born on the planet Krypton, Kara Zor-El escaped amid its destruction years ago. Since arriving on Earth, she's been hiding the powers she shares with her famous cousin, Superman. But now at age 24, she decides to embrace her superhuman abilities and be the hero she was always meant to be.

Written by Greg Berlanti and Ali Adler, the project went through an extensive casting process, with several young actresses testing for the lead. Benoist had been consistently in the mix, first alongside Claire Holt and more recently considered along with Elizabeth Lail.
* * * *
In yet another Shoop-approved example of racebending, Mehcad Brooks has been cast as Jimmy Olsen in CBS' in-development Supergirl series. Like the racebending of Iris West in the CW's The Flash (in the comics she was white), Olsen will be the love interest for the title character, though it's unknown if he'll be pursuing Supergirl in her superhero identity or in her secret identity.
It looks like the new TV Olsen will retain the character's status as a photographer — here's the description from Variety: "Jimmy, based on the DC Comics character, is an attractive photographer at CatCo, the media company where Kara Zor-El works, as an assistant to Cat Grant, (yet to be casted). Recently, Jimmy has been living and working in National City, though the reason is still a secret."

Created by Jerry Siegel and Joe Shuster, Jimmy Olsen is one of the most iconic and enduring supporting characters in comic books, and has been a part of other media adaptations of the Superman mythos from the beginning — the character was introduced in the radio show "The Adventures of Superman" in 1940, and debuted in comics a year later. Jimmy Olsen has been portrayed numerous times in film, television and animation, and has headlined his own comic on multiple occasions, most famously the "Superman's Pal Jimmy Olsen" series that ran from 1954 to 1974.
* * * *
Wave bye bye to Halle Berry, James Marsden, and Famke Janssen as Storm, Cyclops, and Jean Grey in FOX's popular X-Men franchise. Say hello to Alexandra Shipp:
Tye Sheridan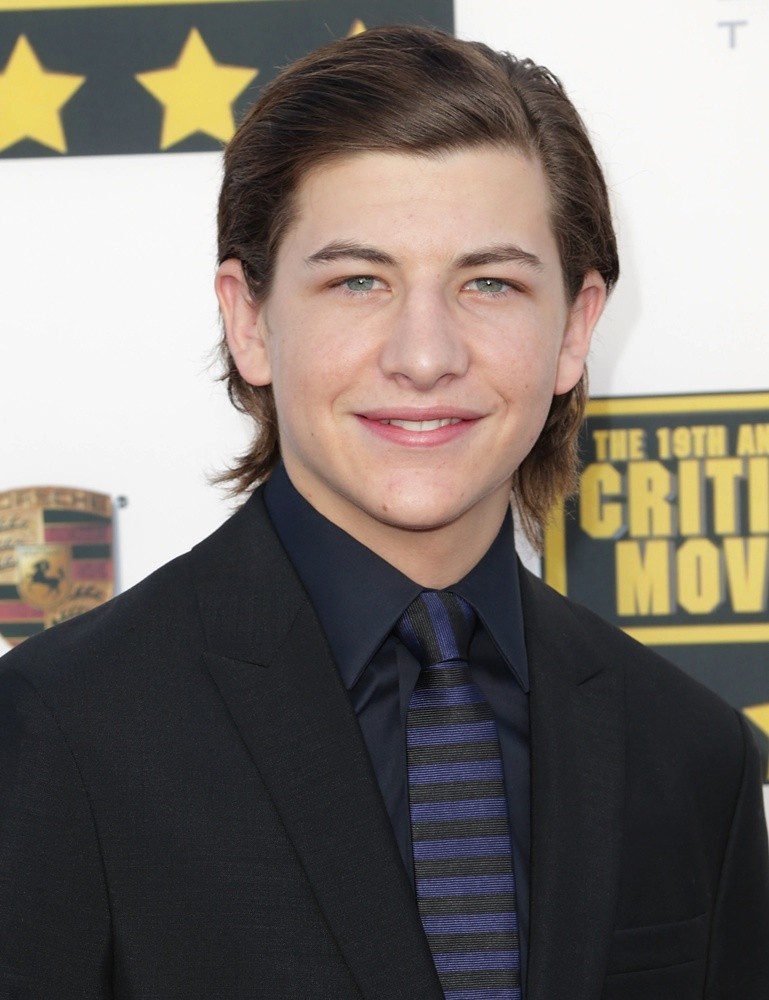 and Sophie Turner!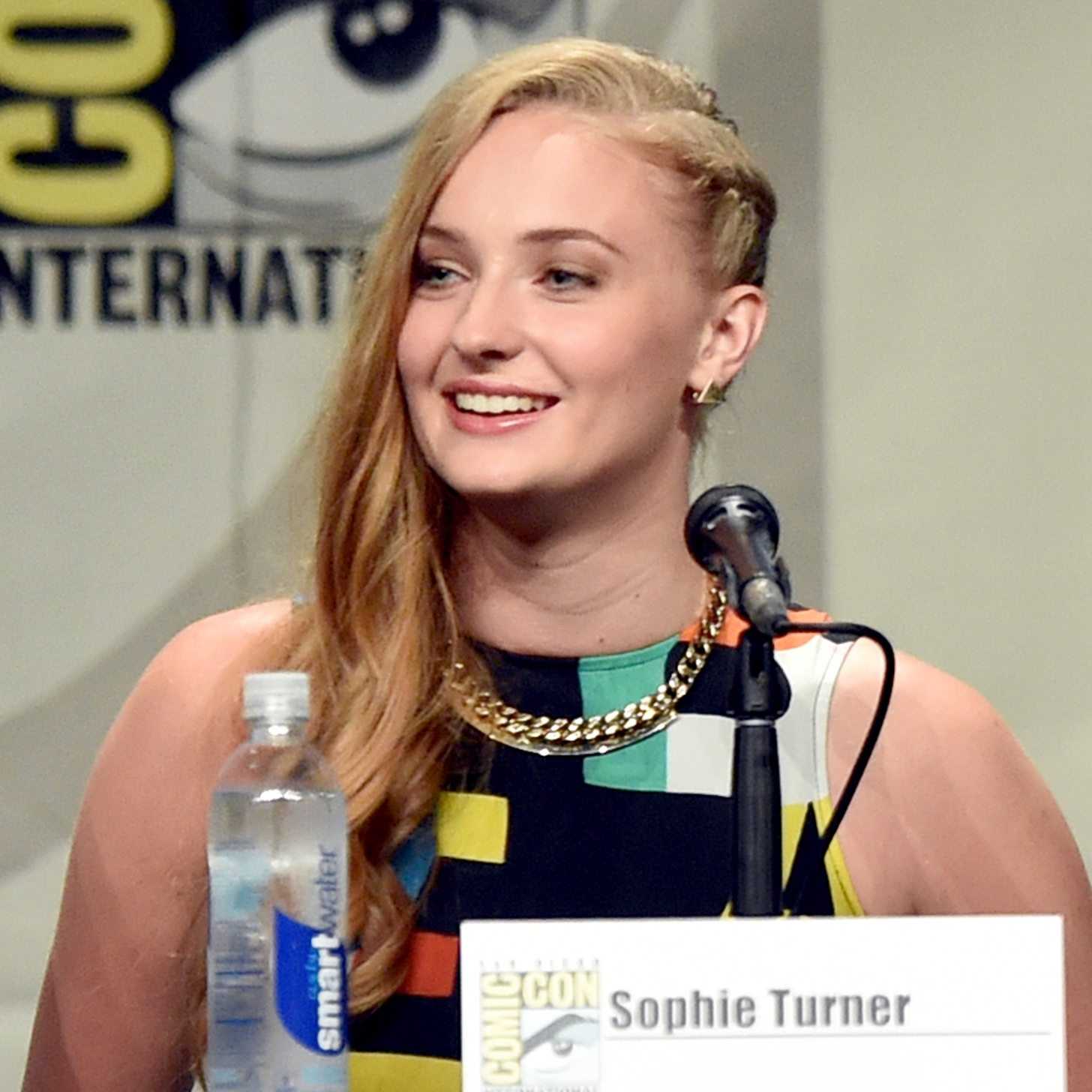 The three new actors are set to star in the next installment of the popular franchise, X-Men: Apocalypse. Due in 2016, the movie also stars Oscar Isaac as the main villain, Apocalypse (somehow, I don't think he's going to look like this).
* * * *
"It's still early days on that, but what I can say for now is that I'm a huge, huge fan of both the first film and James O'Barr's graphic novel," Hardy said. "I was obsessed with The Crowwhen I was growing up. When I heard about the remake, what I thought could be very interesting today, 20 years later, especially with this whole Marvel Universe that's happened, is that the Crow always stood as an outsider to me. I kind of felt he would be the right character for me if I got the chance to do it. And now that I have gotten the chance to do it, I'm very much going back to the graphic novel, particularly looking into the illustrations themselves as much as the story, and picking out all those beautiful ideas and details that haven't really been used yet."

Hardy also intends to create a tone with the film that reflects the original movie and comic as well as the current comic-based movie marketplace.

"I also want to open the story up in such a way that the Crow is now part of a world where there are the Marvel movies and the Dark Knight movies," the director said. "I intend it to be incredibly emotional and brutal, and all the things you'd want from a Crow film. I want to make a movie that I would have wanted to see, as a huge fan of The Crow."
* * * *
EXCLUSIVE: Earlier this month, Fox entertainment chairmen Gary Newman and Dana Walden told reporters at the Television Critics Association press tour that they were hoping to revive The X-Files and 24. Now, for the first time, the network is also confirming that it's kicking another popular franchise to bring to primetime: X-Men.

Newman tells us that negotiations are under way to develop an X-Men series, inspired by the comic book series first published in 1963 and subsequent mega-hit film franchise (which has included seven movies, starting with X-Men in 2000.)

But here's the slight complication: While sister production company 20th Century Fox controls the film rights to the X-Men characters, the comic itself is owned by Marvel, which is based at rival Disney. A live-action TV series requires Marvel's blessing – and that has led to some delicate talks.

"It's in negotiations," Newman confirms. "We're cautiously optimistic, we had a good meeting with them. That will not be on a fast track creatively. This is just the deal, now we have to find the creative."

Because they're focusing on deal points first, there's no writer and no firm concept yet (although there's been online speculation that it might revolve around the X-Men spinoff comic series X-Factor.) Because it will take time to develop, Newman doesn't think a show would be ready before the 2016-2017 TV season.

Any deal for 20th Century Fox TV to wade into the Marvel waters will require deft negotiating because Marvel is busy ramping up its own TV presence, starting with ABC's current seriesAgents of S.H.I.E.L.D. and Agent Carter. Next up, Marvel is producing the four Netflix seriesDaredevil, Jessica Jones, Iron Fist and Luke Cage, plus the miniseries The Defenders.

But talk of a potential X-Men series has been swirling for some time. Simon Kinberg, who wrote the 2014 film X-Men: Days of Future Past, told Collider last April that he thought an X-Men TV franchise was inevitable: "We're still in this place of figuring out what the future of the franchise will be, but when you look at S.H.I.E.L.D. to some extent and what Marvel is doing now withDaredevil and other shows on Netflix, it makes sense to tell some of these stories in TV."

Last fall the website Bleeding Cool revealed that the X-Men development was real. But this is the first time Fox has confirmed that it is pursuing a deal for the show, and that indeed it would be for its own network.

This would actually mark a return of the X-Men to Fox: The network's now-defunct Fox Kids block aired an animated X-Men series from 1992 to 1997.

20th Century Fox first acquired the film rights to the X-Men franchise in 1994; the studio also holds the rights to Marvel's Fantastic Four. Other studios with rights to Marvel properties include Sony, which remains the home to Spider-Man. But under Disney, Marvel has been reacquiring film rights to many of its characters, including Daredevil, which was previously at 20th.

It's no surprise that Fox would be interested in bringing the X-Men to television. The network has found success this season with Gotham, a Batman origins series from DC Comics and Warner Bros. TV. As programmers contend with more competition, pre-sold titles are seen as having a marketing leg up. And there's no question audiences love the X-Men: According to Box OfficeMojo, the seven X-Men movies have collectively grossed over $1 billion in theaters. Contributing to that draw has been Hugh Jackman, who stars in most of the films as Wolverine (a.k.a. James "Logan" Howlett).