Growing up, I remember learning of the accomplishments of many people in US and world history and more often than not, those people were men. Women received much less coverage. As I've gotten older, I've learned that the accomplishments of women have long been minimized, dismissed, or ignored. This is another way that sexism has played out in society. Denying the accomplishments of women is an insult. It treats them as if they're unimportant…as if they haven't contributed significantly to events throughout human history. In this ongoing series, I'll be highlighting notable women, historically important women, and those women who ought to be acknowledged. My intent is to show that women have contributed to the course of human history and ought to be recognized for their accomplishments. Maria Tallchief, the first Native American prima ballerina of the New York City Ballet, is today's woman of the day.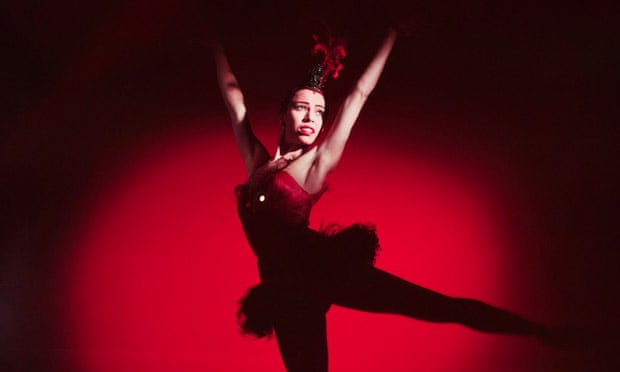 A consummate ballerina, Maria Tallchief (née Elizabeth Marie Tall Chief) was born in 1925 in Fairfax, Oklahoma. The daughter of an Osage Indian father and a Scottish-American mother, Tallchief displayed an interest in dance from an early age. Tallchief found encouragement from her mother, who enrolled her and her sister Marjorie in ballet lessons when the family moved to Los Angeles.
From the 40's through the 60's Tallchief blazed a trail for Native Americans in the world of ballet, becoming one of the lead ballerina's in the country, though not without some pressure. Although she chose not to Russianize her name for the stage, as a concession she fused her Indian surnames into TallChief and chose to go by her middle name of Marie.
Early in her career, Tallchief danced with the Ballet Russe de Monte Carlo as well as the Paris Opera Ballet (becoming the first American to dance with the latter ballet company). While dancing with the Paris Opera Ballet, she found a cold reception from the company members, but was adored by French audiences. In 1947, she became the first prima ballerina (and the first Native American to hold that title) and would hold that title for the next 13 years. During her career, she helped break down ethnic barriers in the dance world and was one of the first American stars in a field largely dominated by European and Russian dancers.
Once writing "Above all, I wanted to be appreciated as a prima ballerina who happened to be a Native American, never as someone who was an American Indian ballerina," Tallchief sought to be judged on the merits of her work alone. A popular figure in ballet, Tallchief performed in productions such as Orpheus, Miss Julie, and Firefly. Her work received strong reviews from her critics for her musicality, strength, and technical precision.
One of her most notable roles was when she played the Sugar Plum Fairy in the 1954 production of The Nutcracker-then an obscure ballet (which was revamped by choreographer George Balanchine,Tallchief's first husband). Her well-received performance helped transform The Nutcracker into a staple of the U.S. holiday season (and a reliable box-office draw for the ballet world).
Retiring in 1965, Ms. Tallchief would go on to become a ballet instructor and also served as the artistic director of the Lyric Opera Ballet. She would also later found the Chicago City Ballet and serve as its artistic director.
Complications from a broken hip led to the passing of Maria Tallchief in April 2013. She was 88.
Honors and Awards
one of only 5 artists to receive the Kennedy Center Honors (1996)
inducted into the National Women's Hall of Fame (1996)
awarded the National Medal of the Arts (1999)
(sources)
http://www.biography.com/people/maria-tallchief-9501522#death-and-legacy
http://www.washingtonpost.com/local/obituaries/maria-tallchief-ballet-star-who-was-inspiration-for-balanchine-dies-at-88/2013/04/12/5888f3de-c5dc-11df-94e1-c5afa35a9e59_story.html
http://colorlines.com/archives/2013/04/watch_maria_tallchief_groundbreaking_prima_ballerina_perform_firebird.html