The long-time friends and frequent collaborators are working with cable network Syfy to develop Incorporated, a spy thriller about a man trying to stand up to a futuristic world where big corporations rule, according to The Hollywood Reporter.
Um, perhaps someone should tell Affleck and Damon that this isn't really a sci-fi idea bc the world we live in is already run by corporations.
* * * *
Go check out more of his mashup!
* * * *
If you're a Social Justice Warrior, then odds are you've encountered people who fling the term around with disdain, as if it's an insult. Silly, I know. The idea that advocating for improving the lives others is an insult is just about the dumbest thing ever. Still, it happens. Now, one enterprising person has come up with a snarky solution:
Created by Alex Hong, the Chrome Extension is available for free right here.Certain tweets suggest that the idea began in the GooberGrape subreddit, which we can't confirm that because why would we ever go to there ever? But if that is the case, there's something kind of satisfying about knowing that both sides of this debacle think that everything is better when you stop having to read "SJW" everywhere.
* * * *
VAMPIRES ARE REALLY REAL! RUN FOR YOUR LIVES
The "vampire grave" was discovered in southern Bulgaria by Professor Nikolay Ovcharov, an archeologist described by various news outlets as "the Bulgarian Indiana Jones." (That is entirely too little information for my taste!) Ovcharov found the 13th-century remains while excavating the ruins of Perperikon, an ancient city rediscovered only twenty years ago and thought to be the site of The Temple of Dionysus. In addition to a citadel and fortress, archaeologists now believe Perperikon to contain a series of vampire graves. Ovcharov says of his most recent find,

We have no doubts that once again we're seeing an anti-vampire ritual being carried out […] Often they were applied to people who had died in unusual circumstances – such as suicide. […] The ploughshare weighs almost two pounds and is dug into the body into a broken shoulder bone. You can clearly see how the collarbone has literally popped out.

"Vampire graves" have been uncovered at nearby sites as well–two similar skeletons discovered 200 miles east of Perperikon have been nicknamed "the twin vampires of Sozopol." In addition to the "vampire" remains, Bulgarian Indy also uncovered the skeletons of a mother and her baby buried in the image of the Virgin Mary and her child; a practice thought to ward off plague. Yep, if you weren't suicidal or disposing of a vampire in the 13th century, it's probably because you were busy succumbing to a horrible disease. Scrap all time machines, team! We'd be dead before you can say "bubonic.
* * * *
Who ya gonna call?
Dana Scully!
* * * *
I normally only do 5 links bc, well…there's no reason. It's just traditions dammit. Everyone knows how important tradition is. Just ask theists. Oh, wait…
Ok, I'm breaking tradition then. I'm a rebel I tells ya!
So my first act as a rebel is to ask the question no one else is asking: What the hell is up with pumpkin spiced everything this year? Did I just fall asleep last October? Did god send pumpkin spices down for the first time this year instead of resurrecting his only begotten son? I mean seriously, there are: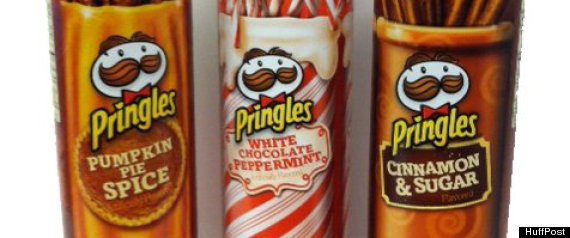 Pumpkin Burgers from Burger King Japan
(I was going to include the Pumpkin Spice Tampons, but those are apparently a hoax)