Yes, that's right! Our very own Chris Rowan answers impertinent questions from the likes of me! It's totally exclusive! Also, you will get a gift idea. What could be better? Nothing.
I'm going to have to interview him again, because I just came across this totally awesome picture of him and now I'm dying to use it on SciAm: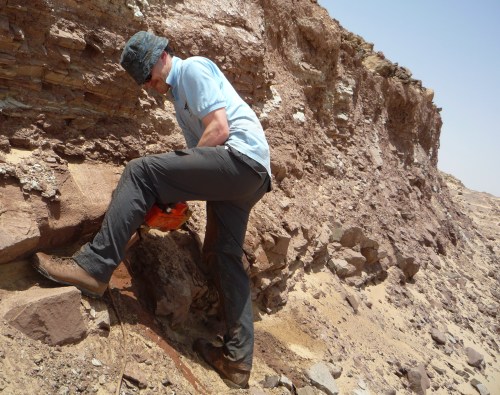 This means I'll have to think of more interview questions. You'd think this is easy, but it is hard. Suggest some, and I'll choose the best to present to him at a time when he's not quite so frantically busy as he is just now.
Thank you, Chris, for taking time out for an interview! Best of luck in your future endeavors, and may one or two of them bring you and Anne to the PNW for a beer and some rock-breaking!