This is one of the most genius things I've ever seen, and I'm very pleased Siim allowed me to repost his gorgeous Christmas card here: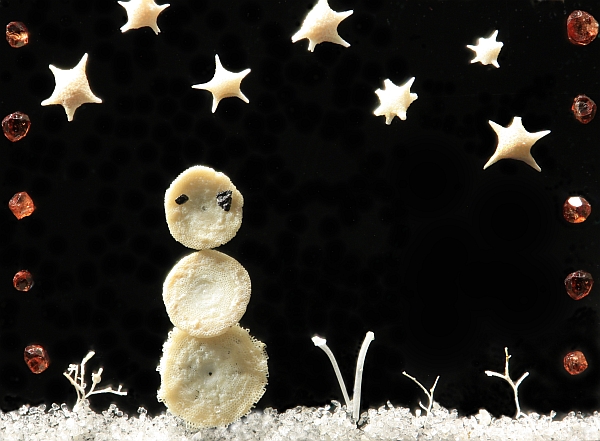 I'm usually pretty bah humbug about Christmas kitsch, but when someone creates a snowman out of sand grains, I squee. This is a geology geek's holiday delight. I especially love the garnet crystals along the sides – I'm a sucker for all things garnet – but stars made of forams? Those are brilliant.
Sandatlas quickly became one of my favorite blogs. This is just one of the many reasons why. I've linked it quite a bit in Los Links, but if you somehow missed it, go remedy that. Consider it my Christmas present. And as a bonus gift, visit Michael Welland's wonderful Through the Sandglass as well.
Sand seems so small, so inconsequential, but these two blogs reveal the worlds contained in those tiny grains. William Blake was so very right. The next time you're by the water, pick up a handful of worlds and allow yourselves to dream deep.
Enjoy your holidays, my darlings.